Visual art is a treat for the eyes. More so when you are tired of watching the mundane online screens with repetitive visuals. Even the most beautifullly crafted design on an online screen might not appeal to the online fatigued eyeballs.
While 'Art' is a generic term that has a message and a context for the viewer, it is generally revered for being 'exclusive'. However, there is this Indian Popular Art form that stands out while not being exclusive. Indian calender art is to be seen in alost all the households. It is probably the most commercially available art form in India that has been embraced in all walks of life. Here calender art also includes the religious art works to be placed in the places of worships. Or, for that matter, an art work that is comissioned for general awareness of national issues.
One can read about such an artist – Mr. Yogendra Rastogi. Belonging to Meerut Uttar Pradesh, Yogendra Rastogi was famous for painting the Boy Soldier titled as 'Nanna Munna Raahi' – meaning a kid traveller soldier. The peirce of art was commemorative of Indo-China war and the sacrifices by Indian Defence Forces. Later Yogendra Rastogi also painted a picture of two boys on the lines of the slogan given by Indian ex Prime Minister Lal Bahadur Shastri – "Jai Jawan Jai Kisan". The painting brought two masses of people belonging from defence and agriculture together and celebrated the heroism of a Soldier and a farmer.
Other artists who painted calender art post indian independence covered religious themes as well. Its a difficult job to paint a religious deity as it is worshippped by masses and that the painting must be created keeping in mind the emotions of the followers. The painting should be soothing to the mind of a worshipper seeking kindness from their beloved God.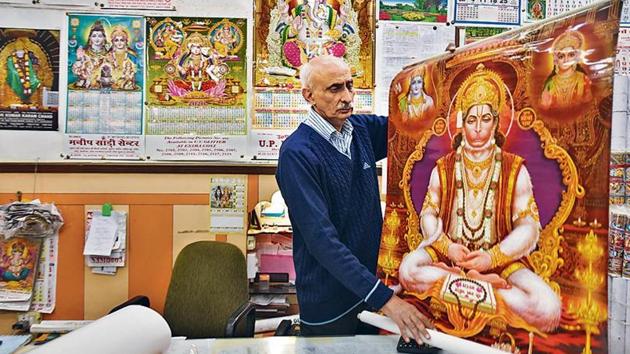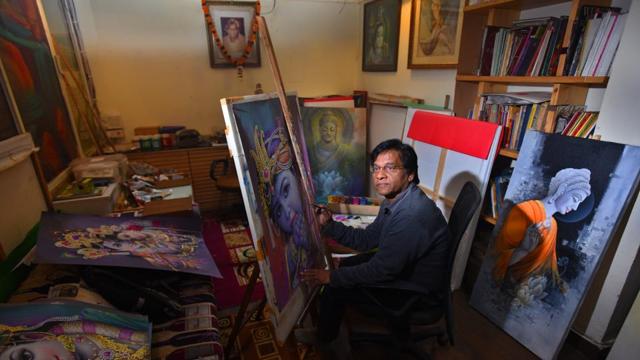 A famous indian painter has been Raja Ravi Varma. His art work is a fusion on Indian and European styles. He is regarded as father of the modern art in India. He blended the European techniques of painting with Indian sensibilities to bring out an interesting art form in India. Some of his artwork is shared below: